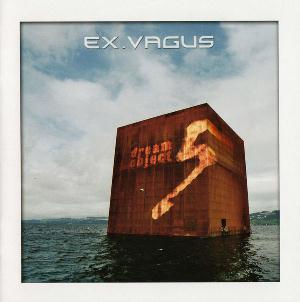 The second album from this French symphonic prog band.
Dream Object 5 very much follows in the Ange and Mona Lisa tradition. Not to mention in the Magnesis tradition. Theatrical symphonic prog in the French cultural tradition. Big complex eclectic compositions with several layers of keyboards and guitars. They are supported by bass and drums. This is all well and great. The English vocals though is not that pleasing though. The vocals is great by all means. But what made Mona Lisa, Magnesis and Ange so great was the lyrical French vocals who acted as an instrument in itself. This is a dimention missing in Ex Vagus and Eric Vedovati's vocals. They are English vocals and just that. Not an instrument.
There are some really great melody lines here. But this is again a nearly-so-great album from this band. A band who could/can become a great band if they stick to their guns and have the confidence to do French vocals. I really like this very good album as I am a fan of French symphonic prog. But in their own mother tongue, please.
3.5 points