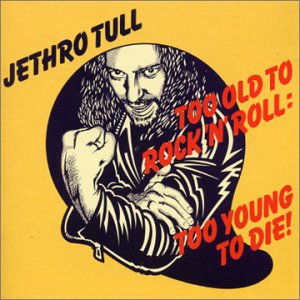 Nothing is better Christmas music than Jethro Tull. Forget Christmas carols. A Jethro Tull album has all the warmth you need in December/January. Albums from their classic period, that is...
This album is from their classic period. It is their ninth album and the follow up to the rather great Minstrel In The Gallery album. Jethro Tull has gone for more songs and less symph prog on this album though. Maybe the punk scene spooked them. But gone is most of what made Jethro Tull great in my ears. Most of their folk music whimsical warmth is still remaining though. The opening track Quizz Kid and the title track is great tracks. The rest is pretty substandard.
This is still a good album from a band who delivered a heck of a lot great albums during the 1970s. This is not one of them. A good rating is awarded.
3 points