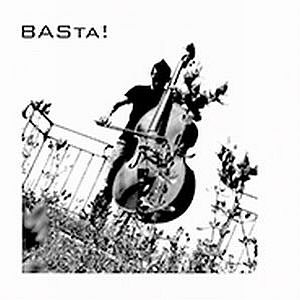 This is a the Aranis mainman Joris Vanvinckenroye's solo album. But it is listed as Aranis fourth album in most 'pedias. The music itself is very much like Aranis too. So I will list as an Aranis album here.
Joris Vanvinckenroye is the bass player, contrabass, in Aranis. The compositions here is based on contrabass and written around this instrument. That means a pretty dark chamber orchestra album with plenty of chellos too. The most striking compositions here is performed with chello and contrabass. The music on Basta has much more in common with classical music than rock. There is no rock music on this album whatsoever.
The compositions is good throughout. My usual complaint is the lack of any great compositions. The music is also a bit too one dimentional and black/white. It is chamber orchestra without the orchestra bit as only chello, contrabass and downtuned violins is the instruments here. It is still an interesting album though and worth checking out. It defends it's place in Aranis fine discography.
3 points