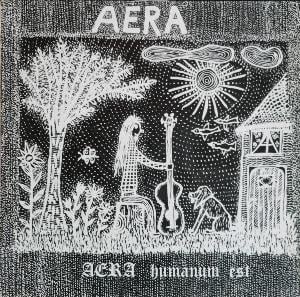 The first of five studio albums by this German band.
Aera was a jazz/fusion band who were often being compared to Embryo. I cannot remember Embryo or their music. To me, Aera and this album sounds like a less intense and a more melodic version of Soft Machine's Six and Seven albums. Aera does not have Elton Dean's intense woodwinds and that is a major difference between Aera and Soft Machine. That and Aera's use of flutes. This album is also anchored in both folk rock and krautrock too.
The music is good throughout and it is delivered by flutes, saxophones, guitars, bass and drums. The flutes are pretty dominant on this pretty melodic fusion album. It is an album which should find friends among krautrock, jazz and space rock friends. I like this album a lot.
3 points