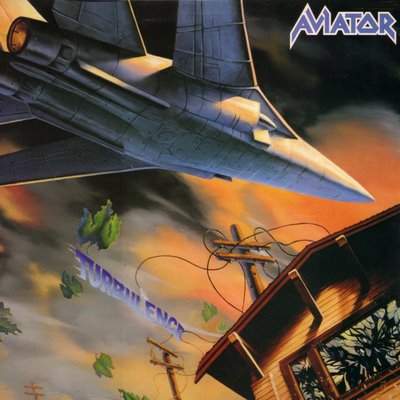 The second and final album from this English band. Their self titled debut album was released the year before. Aviator had a brief, but hectic career before they burned out and fell down from the skies, never to be heard from again.
Their music is a mix of Steve Hillage (first two albums), Rush and Gentle Giant. The music is performed with mainly guitars, bass and drums in addition to some keyboards. That and vocals. The vocals is prominent.
The sound is pretty OK. It has this early 1980s sound, but is not too infested with the 1908s synth sound. That is a positive.
The negative is a bit of a lack of good songs. There is no real good songs here. It is pretty obvious why this album did not sell well enough to push the band forward. Lack of good songs and quality is the answer. This is a pretty dull, but still a decent album. Enough said.
2 points