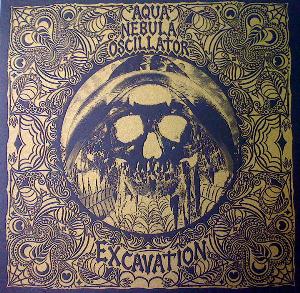 Aqua Nebula Oscillator from France has for me been one of this year's better discoveries. I like their mix of punk, garage and space rock. They are in short a French krautrock band.
This EP, which I suspect is an old demo, starts out as pure punk and moves into some space rock halfway through the eighteen minutes. The first song Girl has a bad demo sound and is also pure punk with some space rock influences. It is a very poor song. The final three songs also have a very poor sound even to Aqua Nebula Oscillator standards. This band has built their career on bad sound. But the sound on this EP is very poor even to their standards.
Neither is the songs particular good either. They lacks a lot of texture and teeth. In short; this is not an EP worth being bothered about. Avoid.
1 point