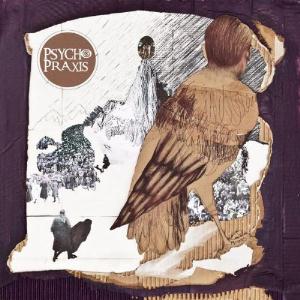 A new Italian prog rock band with their debut album.
Although Psycho Praxis comes from Italy, they have taken their inspirations and sounds from the English and the Norwegian psych/prog folk scene. There is clear inspirations from early Pink Floyd, Fruupp, Jethro Tull, Thule and Gnidrolog. Not to mention Black Widow (the third album) too.
The music is performed with plenty of flutes, Hammond organs, guitars, bass and drums. This in addition to some very good English vocals. The sound is anno 1972, but also crystal clear.
The music is very lush and dynamic psych with a lot of folk, eclectic and symph prog influences. The overall quality is very good throughout. Fans of the combination above will break into a happy grin when listening to this album. I am though missing that dot over the i which would elevate this album to a great status. A killer track or two is missing. This being a debut album from an upcoming band, Psycho Praxis should be added to the list of the most promising Italian talents in the scene. The album is out on Black Widow Records in both LP and CD format. I also believe a direct download is available from Amazon. It is well worth the purchase.
3.5 points