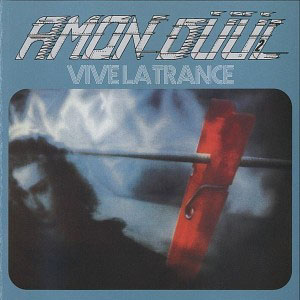 Their sixth album and the follow up to the rather good Wolf City.
This band is a rather strange band who has had their transformations throughout. This time to a more west coast psychedelic rock sound. Jefferson Airplane is an obvious reference. This album is very much song focused too. The songs are short and in the verse-chorus-verse mould. There are two rather long songs here too. The other songs are all clocking in below the three and a half minutes mark. The trance references in the album title is misleading to say at least.
Renate Knaup-Kroetenschwanz vocals is pretty dominating here. She is backed up by guitars, some woodwinds, some male vocals, bass, keyboards and drums. All this in the west coast tradition.
The music is decent throughout without really pleasing me. The music is more pop/rock than krautrock. That does not go down well in my house. I find this album somewhere between decent and good. Hence my rating of this album. I am not in trance, I think it is fair to say.
2.5 points