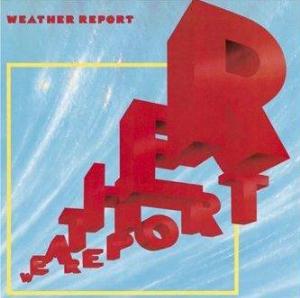 The tenth album from this US based band.
The pretty horrible artwork gives a good indication about the music here. Although Joe Zawinul, Wayne Shorter and Jaco Pastrorius is still involved in the band and is indeed the main persons in this five piece Weather Report, what we get is not worthy their names and reputations.
The two opening tracks Current Affair and Volcano For Hire is good Weather Report standards. Good solos and superb bass rumblings from Jaco. That in particular on Volcano.
The rest of the album......... Well, look at the cover artwork. Lazy, lacking in interest and tracks the probably fed up band is just churning out as a matter of routine. Not as a matter of love and dedication.
This is a decent to good album which showcases a lazy version of this band. A band who stopped caring. Don't start your Weather Report with this album and do not judge this band on this album either. The band was/is far better than this album.
2.5 points