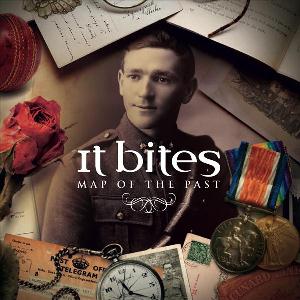 The fifth and so far final album from this British band.
Francis Dunnery was once a member of this band. He has now gone solo and does not contribute on this album. That is what I really knew about this band before I got this album.
It Bites belongs to the British neo-prog scene. Their first album was released as far back as in 1986. They never got as famous as the likes of Arena, Pendragon and Marillion.
Reduced to a quartet, the band sticks to a lineup of synths, guitars, bass, drums and vocals. The vocals is very good. So is the rest of the musicians here too.
It Bites is on the more commercial end of this neo-prog scene. The music here is sugary sweet and very catchy. It is wandering into pop music territory a lot and it has some bubblegum qualities to it.
The music is far too sugary for my liking. At least after having been listening to this fifty-three minutes part of this album. The second half is a live album which I have omitted from this review. The studio songs here are good, but nothing special. Too much sugar can harm you. The evidence is on this album.
3 points