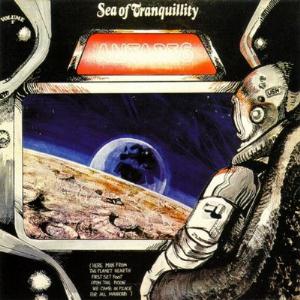 The one and only album from this Italian band.
Do not confuse this band with the German band Antares. I have just done it and this is a rewritten review of a big mistake review I did ten minutes ago. My apologies to the German band Antares....
Antares from Italy, yes Italy, were a four piece band on this album with a lineup of guitars, keyboards, bass, drums and English vocals. Sort of English vocals, that is. The Italian accent is very heavy.
This album is also very short. Barely half an hour. And that is half an hour too long. The music here is a mix of space, psychedelic and neo-prog. The sound is pretty bad and doing everything it can to hide the shortcomings of the musicians........ without succeeding.
This is an awful half an hour long album and a good addition to anyone's turkey collection. It is that bad.
1 point