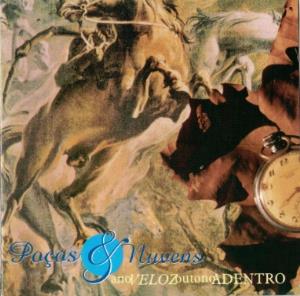 The debut album from this Brazilian band. The first of two albums.
This band is a five piece band with a lineup of electric and acoustic guitars, trumpet, keyboards, flutes, viola, drums, bass and Portuguese vocals.
The band operates loosely speaking within the symphonic prog genre. Symphonic prog with a great deal of folk rock influences.
The music is really folk music orientated throughout this one hour long album. The songs are reasonable good throughout. A bit more quality song writing is badly missing here. The sound and ambience is good though and I like this interaction between the acoustic and electric instruments. The vocals are on the weak side though.
My conclusion, after much deliberations, gives this a good album rating. Must do better next time.
3 points