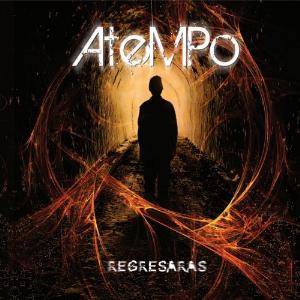 The third and so far latest album from this Argentine band.
I did not like their debut album at all and I have not had any chance to listen to their 2005 album Simple. I do not regret missing out on their second album.
The band is still a five piece band and their lineup is keyboards, bass, drums, guitars and Spanish vocals.
The band has been listed as neo-prog in ProgArchives and that is a correct label, I guess. The music here reminds me a lot about the 1980s heavy metal scene although the music is still neo-prog. Neo-prog with a lot of prog metal and downright heavy metal. You get some fast songs and then a couple of power ballads. A bit of a museum thingy from the past, this setup.
The vocals are pretty much over the top when the vocalist stretches himself towards heaven and the higher tones. The ballads are distinctive tinged with a Latin temperament. Love, death and all that. You get it here. Kind of Julio Iglesias gone prog at times, this album.
The album is decent enough. But it is not good or any interesting. I can live without it, I am afraid.
2 points