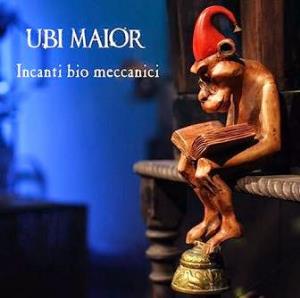 The third album from this Italian band.
I very much liked their debut album Nostos from 2005, but has missed out on their 2009 album Senza Tempo. I guess I need to get that album too.
The band is a five piece band on this album with a line up of violin, trumpet, guitars, keyboards, bass, drums and Italian vocals.
Their sound is very typical classic Italian prog rock. It is very much a mix of new and old Italian prog rock. That goes for both the music and the sound. The music is more of the mellow sort than the more heavy and explosive sort. The vocals is a bit overly dramatic. Theatrical is the word I am looking for. The Italian language is a bit theatrical by default and the vocals is reflecting these Latin theatricals.
The songs on this one hour long album is all very long. We are talking four suites here where the longest suite clocks in at twenty minutes and the shortest one at nine minutes.
Unfortunate, there is no real great piece of music here. The music is by all means very good overall. This much more in a subtle sense which demands a lot from the listener. Easy listening, this is not.
The end result is a very good album from a band I really like.
3.5 points