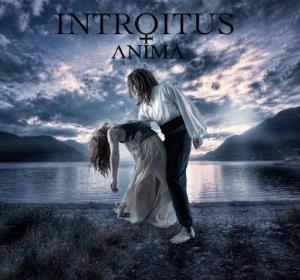 The third album from this Swedish band.
The female fronted prog rock band scene (phew.... what a mouthful !) has been pretty big in the UK with a lot of great bands. Harvest from Spain and a couple of other bands has joined this scene from the European mainland. And you can add this band to this scene too.
Anna Jobs Bender is the vocalist here and she does a great job. She is supported by six musicians which together are Introitus. The lineup is guitars, bass, drums, flutes and keyboards.
The music is pretty epic and a bit power metal like at places. Most of the music is melodic though and very pleasant to my ears as I really have a soft spot for this genre. The music here can be labeled neo-prog.
This album is just over one hour long and I really like what I am hearing here. There is no great songs here though and this album falls a bit short in the quality stake. Nevertheless; this is a good album and I am ordering their two other albums.
3 points