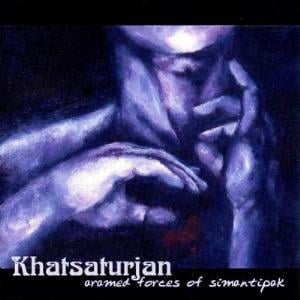 The debut album from this Finnish band.
The band has so far released three albums. Their most recent one earlier this year.
Khatsaturjan was a quartet on this album with a lineup of guitars, bass, drums, keyboards and English vocals. There is also some strings on this sixty-seven minutes long album too.
The band has been labeled as symphonic prog in ProgArchives. Which is fair enough. Parts of this album reminds me a lot about Advent. The band was also pretty close to New Trolls on their second album too, from what I can see.
A kind of symphonic prog and crossover prog is what we get here with two suites and some shorter songs. Most of this album has pretty big vaudeville and US prog influences. And off course the Advent influences.
I am not won over by the music here at all as I find it pretty dull and without any really good stuff. The music has some sporadic qualities. But this album never really takes off except from some sporadic bursts of air and acrobatics. It is a decent album, nevertheless.
2 points