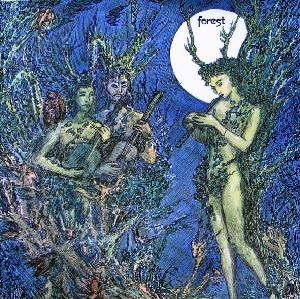 The debut album from this English band. A band who released two albums before they gave up the ghost.
The band was a trio with a lineup of multiple vocals, acoustic guitars, mandolin, harmonica, flutes, cello, harpiscord, percussions and organ.
The lineup means a bit primitive folk rock. This album sounds like an album from The Incredible String Band. You get folk rock with a psychedelic rock vibe throughout.
The vocals are good and the band occasionally comes up with some reasonably good songs. It is still not really a good album though. This forty-five minutes long album is worth checking out if folk rock is your thing.
2.5 points