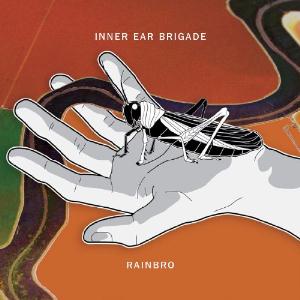 The debut album from this US band.
The band comes from Oakland on the far north of the US west coast. The band was signed by AltRock Records and that normally means a solid slab of avant-garde/RIO prog.
Bill Wolter is the main man here and he has got company of no less than 14 band members in Inner Ear Brigade. Brigade indeed, if not a project. The lineup is woodwinds, guitars, bass, drums, vibraphone, viola, drums and female vocals from Melody Ferris. Her vocals is pretty dominant here and the first thing I noticed.
The music is a mix of cool jazz and avant-garde prog. A big slant of chamber prog/RIO and Mexican jazz is also very much present here. The music is not an all out avant-garde trip as the music is far too melodic for that. This album is actually a very good starting point for those who want to explore the avant-garde scene. In particular the US avant-garde scene.
The music is very vibrant and lively. This fifty minutes long album could had been a lot better though as it does not really have any great music. Nevertheless, this is a very good album and I hope we will hear a lot more from Bill Wolter and friends.
3.5 points