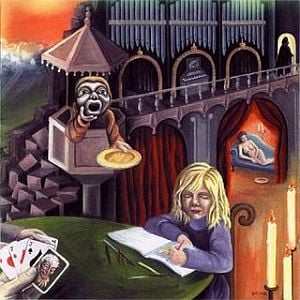 The one and only album from this English band.
This is a band with members from Credo, Shadowlands and Landmarq. They were a five piece band with the vocalist Sue Elements and her vocals fronting the band. She was supported by guitars, bass, drums and keyboards.
We are again in neo-prog land. The music is very stylish and in the more poppy end of the female fronted neo-prog scene. The music though is unmistaken neo-prog.
Sue's vocals are very good. The music is not very good. It has some really dull moments, this one hour long album. Too many, in fact. The title track is a good one. Sue's vocals shines up the album and the end result is a good album.
3 points