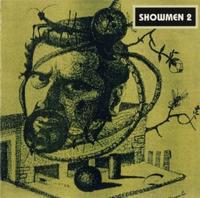 The second and final album from this short lived Italian band.
I kind of got the drift when I spotted the band name. I got show-band associations here. The six piece band does little to get me on some better thoughts.
The lineup is full of woodwinds and brass. That and some organs, bass, guitars, drums and Italian vocals.
This fifty minutes long album also got some Led Zeppelin vibes along the way. But most of all; this is album is a mix of tijuana jazz and hard rock. Show-bands rock in other words.
The sound is not the best. But the music is not bad at all. OK, the music is outdated by forty years. Nevertheless, this is a decent album.
2 points