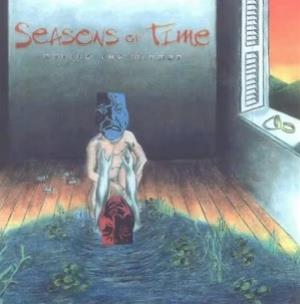 The debut album from this German band. The first of two albums. The last one was released a couple of years ago.
Seasons Of Time was a five piece band on this album. The lineup was bass, drums, keyboards, guitars and English vocals.
We are in the thriving German neo-prog scene here. A scene which has given us a lot of great bands. In this case, the jury is still out.
The sound is not the best and this fifty minutes album is really a story of two halves. The first thirty minutes is straight rock with a lot of AOR influences. And the music is most horrid. Well, perhaps not horrid. But it is as dull as watching paint dry. Safe rock with not much inspirations. A female vocalist chimes in and the vocals is not good at all. Neither the male or female vocals is up to a good standard.
The final fifteen minutes shows a band turning more towards Marillion the Fish era. The music is much more inspired and the band comes up with some fine ideas.
The end result is a decent album which will never be played again by me. It is simply too dull and uninspired. Not to mention; uninspiring.
2 points