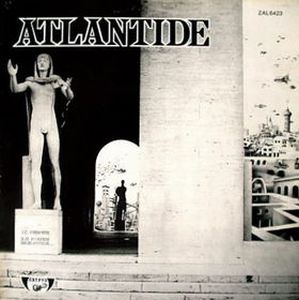 Another band who released one album and then disappeared without a trace. This band comes from France.
The prog rock history is full of one albums only bands. This French six piece is one of them. The lineup is bongons, mellotron, guitars, keyboards, bass, drums and French vocals.
The music is a bit all over the place when it comes to genres. Maybe the label French symphonic prog is the best label here. The album goes from pastoral acoustic guitars pieces to really being hard rocking. That though within a reasonable symphonic prog setting. No, forget that. Too much of this music is hard rocking. There are also some space rock here and some psychedelia.
In short, an album which can be a bit bewildering. Not much of the music is good music either. This forty-three minutes long album is blowing bit hot and cold. But without coming up with the real goods. This is a decent album and that is it.
2 points