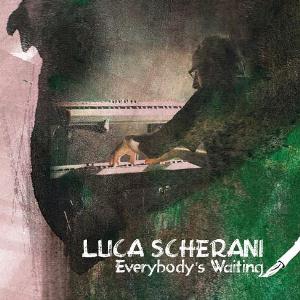 The third album from this Italian keyboardist and songwriter.
Luca Scherani started out in the band Trama who released one album. He continued in Finisterre and Hostsonaten. Both of them brilliant Italian bands who I rate very highly.
I have not heard his two first albums. This is my first meeting with his tonal world. A world dominated by his keyboards. This is by no means a man and his keyboards album. The mad professor kind of albums.
The music is pretty much well balanced and with a lot of violins and female vocals too. The list of contributing musicians is very long indeed. A lot of strings, drums, flutes and vocals can indeed be heard on this forty-five minutes long album. A short album when listening to it.
There is no really great or even a killer track here. But the music is very good indeed. It is perhaps too smooth. But it is still a very good album in the modern progressive rock vein.
3.5 points