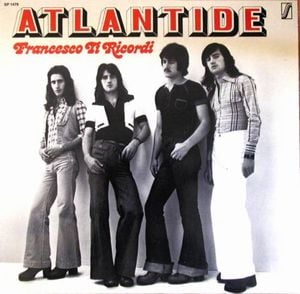 The one and only album from this Italian band.
This band should not be confused with the French band of the same name. I have chosen to review both albums during the last weeks. Both albums deserve reviews.
I think the cover alludes to what we get here. A hard rocking album full of attitude. Atlantide was a four piece with a lineup of guitars, bass, drums, organs and Italian vocals.
The sound is good and ditto for the vocals. The music is pretty much straight forward with some decent organs and guitar runs. I think Budgie is a good reference for the music here as it is pretty much a boogie album.
This forty minutes album is most of all a power pop album with a lot of Italian pop and attitudes. The music is very much decent without really being good. It is a decent album, well worth checking out if you are into the more hard rocking end of the Italian scene.
2.5 points