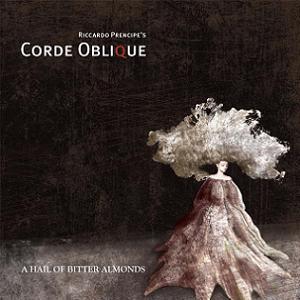 The fourth album from this Italian band.
Corde Oblique is a folk rock group and their members list is very, very long. It is my understanding that the acoustic guitar player Riccardo Prencipe is the main man in this band. His guitars can be heard everywhere.
The list of instruments is very long too. Most of them are acoustic of all sorts. The vocals are both female and male. The vocals are both in English and in Italian.
Despite of being a folk music band, most of the song structures are distinctive rock and even progressive rock. The songs are mostly really good here. Yes, there are some acoustic pieces, brief pauses from the songs scattered around this album. Most of the album does have songs though.
The quality of this fifty-five minutes long album is very good and I really recommend this album. This is one of the best folk rock albums I have heard for ages.
3.5 points