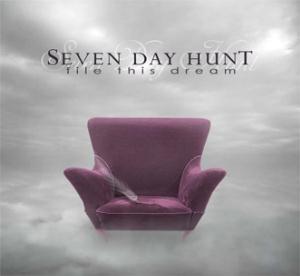 The debut and so far only album from this Dutch band.
The name/band may be new to you. They are though veterans and used to be called Egdon Heath. A band who released four studio albums before splitting up. Unfortunate, Seven Days Hunt also split up too after releasing this album.
This band was a four piece with a line up of keyboards, guitars, bass, drums and vocals. They are helped out by a female vocals on a couple of tracks too.
And we are deep into neo-prog land here. Pretty standard neo-prog with the usual verse-chorus-verse structures. That goes for this whole seventy minutes long album.
That can be very effective though when done properly. Something the band has done here. The songs are pretty catchy and at times; very good. That for at least forty minutes. The final twenty minutes is not so good. The opening tracks though is very good.
If you like really good neo-prog in the traditional vein, this is an album for you. This is a good album and one I really like. The first half of this album, that is.
3 points