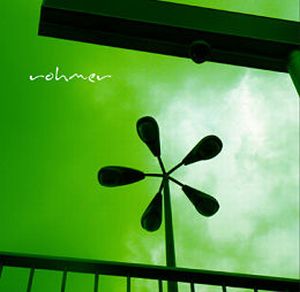 The one and only album from this Italian band.
Rohmer is basically Finisterre minus one member. Finisterre had broken up by now and Rohmer was a band who filled a what-now-? stopgap for Fabio Zuffanti, Boris Valle, Mauricio Di Tollo and Agostini Macor.
This keyboards, bass and drums lineup got help from some guest musicians. Most of them woodwinds, viola, vocals and electric guitars.
ProgArchives has listed this band as a fusion/jazz band. I could not disagree more. The music here is ambient instrumental prog with a lot of piano, keyboards and some bass. There is not much drums here either. There is some flutes and woodwinds. Not to mention viola.
The tempo is pedestrian to say at least. There are some avant-garde stuff. The stuff is mostly very laid back and instrumental piano and keyboards. There are a couple of tracks with vocals and that is it.
There is no real good stuff here on this one hour long album. Most of it is too pedestrian and too ambient for my liking. Too much of the same. Even the vocals and the avant-garde stuff here does not really impress me.
This is a decent album but nothing more. Thankfully, these musicians went onto greater things and Rohmer was just a sidetrack in their history. Thankfully.
2 points