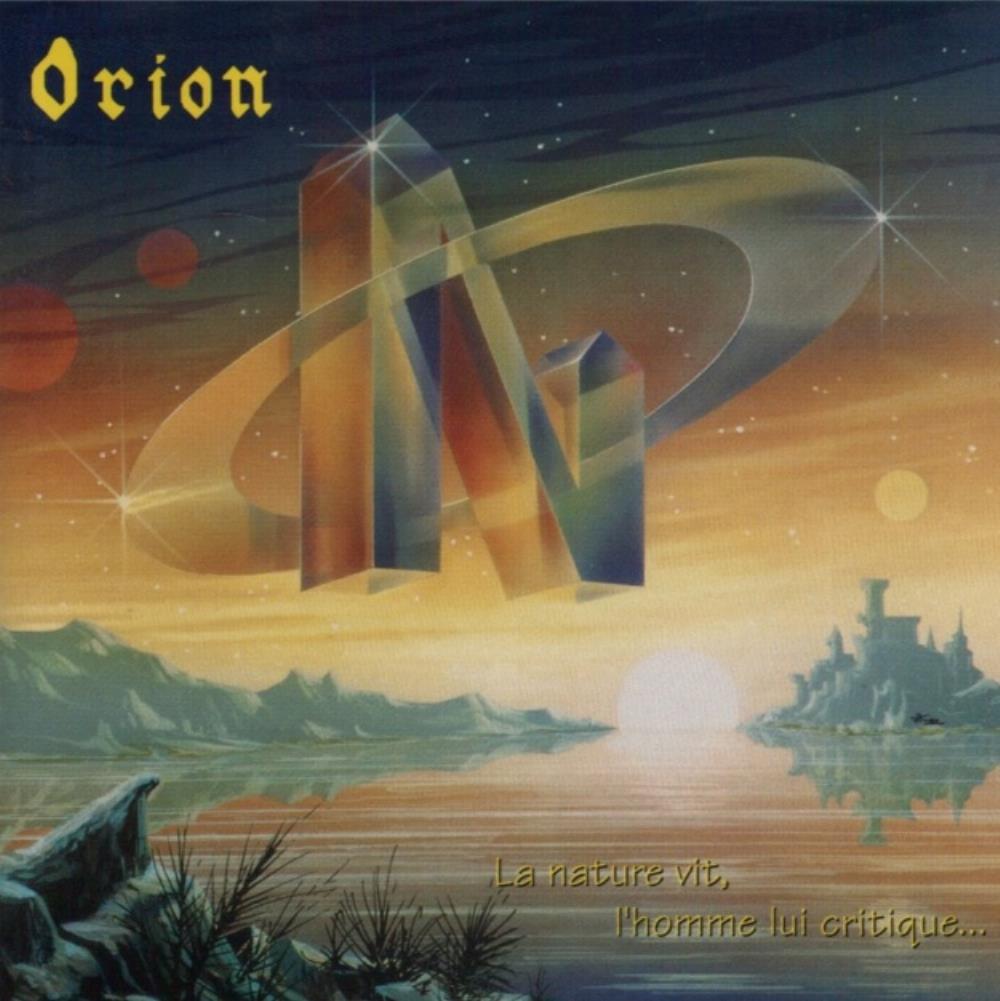 The debut album from this French band.
The band has just released their third album and I thought it was a good idea to review all their three albums this month.
The band was a five piece band with a lineup of guitars, keyboards, drums, bass, flutes and French vocals.
I am a big fan of French symphonic prog. So when I heard this band were somewhere between Ange and Mona Lisa, I got their three albums.
The band is indeed somewhere between Mona Lisa and Ange. Add Oniris too and you get this band. They are not perhaps and vocals heavy and theatrical as Ange. Let us say that Christian Deschamps is not the vocalist here...... Instead, Orion relies on a lot more vocal harmonies than just one, very charismatic vocalist. Well, you have to use what you got. The vocals here are very good, though. So no worries.
The album does not have the most promising start. It sounds a bit too wishy-washy to me. Then it becomes a bit darker and gathers steam. From the third track, the title track, and to the end, this is a very good album.
There is a lot of medieval ambience in this music. The guitars are a bit harsh and the keyboards oozes of class and old French music.
In short, this is a very good French symphonic prog album. It is forty-five minutes long too and it does not outstays it's welcome in my record player. It is an album everyone into symphonic prog need to have.
3.5 points