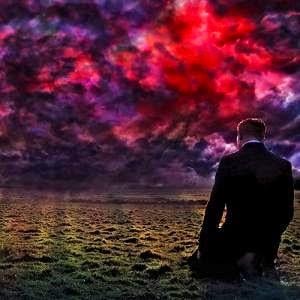 The eight album from this UK band.
Arena is a byword for great neo-prog. Well, it was that for a long time and it still is that in many people's opinion.
The band has returned again as a five piece band with a lineup of guitars, bass, drums, keyboards and vocals. Clive Nolan is on keyboards and Paul Manzi does the vocals.
I was not happy about their previous album The Seventh Degree Of Seperation and those views are/was shared by a lot of people. The vast majority of their fans, no less. That album was more or less a prog metal album.
The Unquiet Sky is anything but prog metal. This is some sort of neo-prog. Some sorts......
The songs on this fifty-five minutes long album is pretty short. There are twelve songs. Do your own maths....... This is clearly a songs orientated album and not a concept album.
The songs is leaning towards pop at times. Old style pomp pop, no less. This album is too melodic and too much light weight and chewing gum like. There are not much of brilliance here and not much progresive song structures.
The only saving grace on this album is the title track and the closing track Traveller Beware. The title track is a great track though and this album is still better than their previous album. I am not a fan of this album, though.
3 points