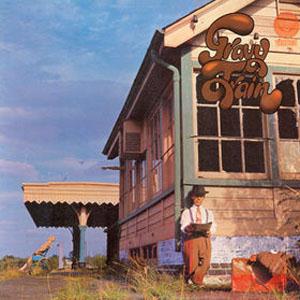 The debut album from this English band.
I have previously reviewed their three other albums. A review of their debut album was missing though as I did not have that album. So I bought a copy of it.
Gravy Train was quartet with a lineup of guitars, bass, saxophone, drums, flutes and vocals.
The vocals is pretty raw and so is the music. It is a bit odd that the average length of the songs here are around nine minutes. The longest track, Earl Of Pocket Nook, clocks in at sixteen minutes. The album is forty-seven minutes long too.
The art work is almost iconic. The music is a mix of blues, hard rock, jazz and folk. Led Zeppelin's music too was a mix of blues, folk and hard rock in the beginning. That is where the similarities ends as Led Zeppelin's music was polished and white, despite of being rooted in blues. Gravy Train's music on this album is raw and brutal. An added element here is their jazz at the more avant-garde end of that scene. The music here is hard rocking too and unpolished. There is also a lot of folk rock aka Jethro Tull here too.
The result is hard rocking and pretty experimental too. The songs are good throughout. This was a great band and I like them. Check out this album.
3 points