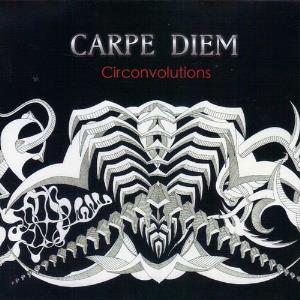 The third album from this French band.
This band was never on my list of those bands I thought would make a comeback. Their first two albums was released back in 1976. So, after thirty-nine years, this album pops up. And that out of the blue.
Mostly the same persons from the 1976 albums is involved in this album too. The lineup is keyboards, bass, drums, guitars, woodwinds and vocals. French vocals, that is.
I have noted from my reviews of their first two albums that their music were somewhere between fusion and symphonic prog. Others has compared them to Atoll, Pulsar, Ange and Mona Lisa. In particular; the first two above mentioned bands.
Thirty-nine years later, the band's sound and music has not changed much. They have gone a bit more towards jazz though. A bit more of Weather Report's more jazzy side. But there are still a lot of symphonic prog here. Yes, Pulsar and Atoll springs to mind here.
Most of the album is instrumental and it is obvious that the band is in a playful mood here. The album is full of interesting details and melody lines. The vocals is funny and also used as instruments.
The music is a bit too jazz light for my liking and some parts of this album is a bit sound collage/pastisj like. But the band has not changed much since 1976 and they have not gone for a commercial sound and album here. Fans of this band, and there is not many of those, will love this album. I think this fifty minutes long album is a good album which oozes respectability and class.
I raise my hat to this band.
3 points