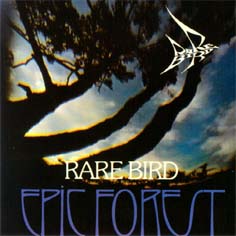 The third album from this UK band.
The third and the final really interesting album from this UK band.
Graham Fields had left the band to set up his own band Fields (see my reviews of their albums). But the band was now a seven piece band with a lineup of organs, keyboards, guitars, bass, drums and vocals.
And the band continued on from their previous album As Your Mind Flies By. The music is still rooted in the same field as you will find the likes of Barclay James Harvest. A bit bluesy, psychedelic symphonic prog rock.
The music is very frisky and wild at times. The band comes up with the odd great tracks as in the second track here, the majestic Hey Man.
The vocals is very good and the band sounds tight and well fitted to each other. The music is slightly commercial with hit potentials for Hey Man. I am not sure if that one became a hit.
There is also a lot of very good keyboards and organs runs here. Both solos and supporting the vocals. My only gripe is the lack of any more great songs. Besides of that, this is a very good album.
3.5 points