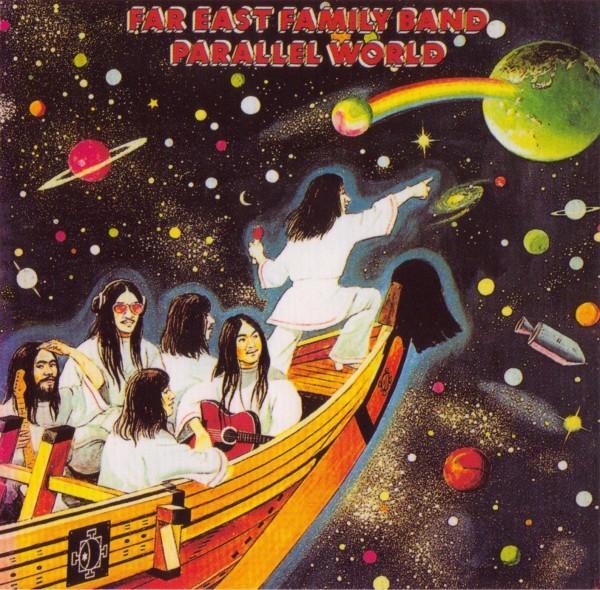 The third album from this Japanese band.
This band is widely regarded as the first ever progressive rock band from the land of rising sun. I don't know if that is true. But it is an interesting band, indeed.
The band was a six piece band on this album with a lineup of keyboards, bass, drums, guitars and some vocals. Vocals as in sound effects.
Far East Family Band was mainly a space rock band. In this case, an outer space rock band. The title track is half an hour long and takes up half of this album. A space rock dirge in the krautrock vein.
If this band was not from Japan, I would indeed have labeled them as a krautrock band. The music on this album is krautrock through and through. Take Agitation Free at their most ambient. Eloy can also be added here. This is very true on the title track and on the three other shorter tracks. Krautrock through and through.
The music is at times very ambient before it is building up to a much more space rock landscape from outer space. The music never really becomes a crescendo. It never really becomes hard or even rocking. This music is slow, very slow at times.
And this is an album you really have to spend time on, listening and listening. And then it really opens up and becomes a reasonably beautiful rose. This is a good album, but not a great album. I want a lot more from albums like this one. But I have not got it from this album. Check it out, though.
3 points