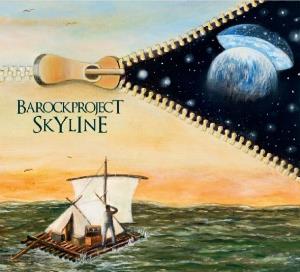 The fourth album from this Italian band.
This quartet has been close through a breakthrough for a couple of albums now. But without really getting the big breakthrough.
Their lineup of keyboards, guitars, bass, drums and English vocals is the tried and tested one. Ditto for their music style.
Skyline is a seventy minutes long album. It starts with some large and big referenses to Genesis before it goes into a much more mainstream neo-prog territory and then into a metal opera kind of landscape.
The songs are pretty long with several songs hitting the ten minutes mark. There are also some short ones here.
The songs vary from ballads to more uptempo, majestic songs. The songs are both complex and melodic at the same time.
The production and sound is absolute great and so is the vocals and the musicicans. There is no great songs here and that is a big, big shame. This band is very close to get it together and unleash a superb album.
This is not a superb album. But it is a very good album and one of the better neo-prog albums I have heard for some time. Keep up the good work guys. Sooner or later, you will release a brilliant album.
3.5 points