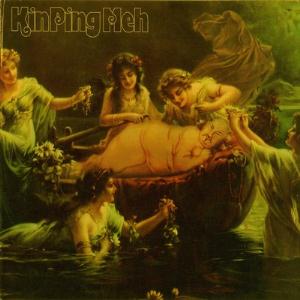 The debut album from this German band.
The band released four albums between 1971 and 1974 before they were disbanded. Their lineup changed from every album and the band was pretty fluid. Their music was pretty much the same throughout, though.
The band was a five piece band with a lineup of guitars, hammond organs, bass, drums, piano, harmonica and English vocals.
Kin Ping Meh has taken their name from a Chinese wordplay. Their music is anything but Chinese or even Asian. We are talking hard rock here. Hard rock with a lot of progressive rock, space rock and blues influences. Even soul and southern rock influences can be found here. And that in abundance.
You will also find some krautrock influences here as the is album was produced and supported by the likes of Conny Plank and Achim Reichel. Both of them leading persons in the krautrock movement.
References are the likes of Deep Purple, Uriah Heep and Birth Control. But Kin Ping Meh had their own style. A style which also included a couple of tear stained ballads.
There is no really great tracks on this forty-six minutes long album. Both the ballads and the hard rockers are very good though and this is a highly enjoyable album. There is a lot of very interesting songs and details here. Just as I like my hard rock. Check out this album.
3.5 points