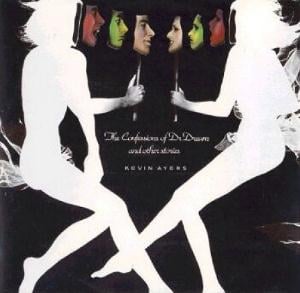 The fifth album from this English artist.
It is also the fifth and the final album featured in the Kevin Ayers Original Albums box I bought and which I really would recommend to everyone. A dead cheap collection of his first five albums. His best albums, it is reputed.
The list of musicians here is very long. They include the likes of Mike Oldfield, Mike Ratledge, Michael Giles, Rupert Hines and Nico. A very strong set of musicians where Kevin plays guitars and does the vocals.
As we are today still mourning the death of David Bowie, it is also worth noting that Kevin Ayers to an extent were in the same mould. But not anywhere near as fantastic as Bowie. But Kevin Ayers tried and he did a good job on this album.
You get some abstract and weird pop music here combined with some avant-garde and jazzy experiements. All this on this forty minutes long album.
Ballbearing Blues is a very good song. The title track is more a suite which has got a lot of avant-garde. I believe Nico from Velvet Underground is doing the female vocals here. It is a good track.
Not everything here is good. But as always, nothing here is irrelevant or boring. I really like his albums, the five albums I got in this box. This is another good album from him and in this box.
3 points