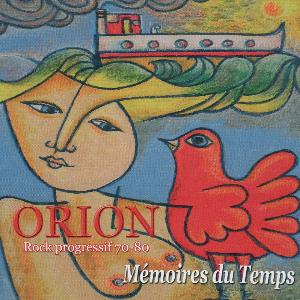 The second album from this French band.
This album was recorded in 1980 and lay dormant until 2013 when Musea picked it up and released it. Thank you, Musea !
The band was a five piece band here with a lineup of guitars, bass, drums, synths and French vocals.
Their 1979 debut album La Nature Vit was a very promising album which fits nicely into the French symphonic prog rock sound and scene. Think Mona Lisa and Atoll.
Memoirs Du Temps is.... well, a bit of a departure from the debut album. We are still somewhere in the French symphonic prog landscape. But the band has moved a lot towards hard rock and standard rock too. A lot of the monumental symphonic prog sound and music has been lost on the way, I am afraid.
The sound is still good though and the vocals really classy. The sound has it's roots in the folk music too. But the bite has gone. The songs are very short too and it seems like the band wanted to distance themselves from the symphonic prog scene. That simply because symphonic prog did not really sell any records at that time.
The result is by all means a good album. The songs are good. But I had expected a lot more from this album. Perhaps too much. I still like this album a lot....
3 points