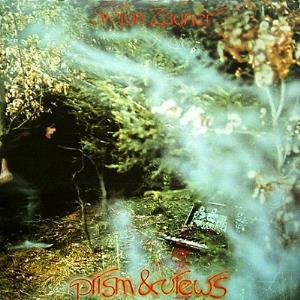 The second and final album from this German artist.
Stefan Zauner was a member of Amon Duul II on some of their final albums.
On this album, he does keyboards and vocals. He is helped out by Evert Van Der Vaal on drums and Klaus Ebert on guitars and bass. Hence, this album was recorded by this trio.
I was not that overly impressed by his 1976 debut album Narziss. Progressive pop/rock in the vein of Genesis and Yes. And I don't mean the best albums from these two bands.
So we get another album from Stefan Zauner. And that more or less in the same vein as the debut album. This time with some less progressive rock and a lot more pop.
It is difficult to describe what hits me from my two new speakers. Pomp pop is perhaps the best label I can put on this album. It still has a lot of Genesis influences. But not influences from the Peter Gabriel era. It is rather from the transition era between their prog and their Motown soul era. That is... Stefan Zauner has rather dumbed down Genesis even from that era.
The music is very slick at times and a bit too keyboards influenced. Stefan is not a good vocalist either although his vocals is a bit love/hate for the listener.
This album is a bit of a step back from the not so impressive debut album and almost a turkey. On most dinner plates; this album is a turkey. But a couple of decent songs saves this album from the turkey yard and the dinner plate. I am not mourning the absence of more albums from Stefan Zauner.
1.5 points