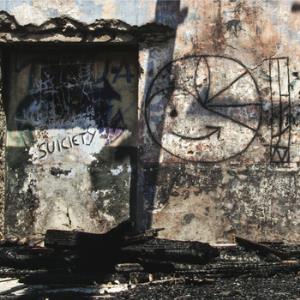 The second album from the Greece artist Nikitas Kissonas.
He uses this Methexis name to release his albums. Albums where he does the composing and some guitars. He has got help from various people on this album. People from The Enid and Birds & Buildings. The lineup here goes from woodwinds and strings to drums, bass, synths, vocals and guitars.
Suiciety is a concept album about growing up from boy to adult. A much used theme, these days. At least, this is not fantasy and Tolkien inspired. Which is slightly refreshing....
Being a concept album and being an album from Nikitas Kissonas, there is a lot of twists, turns and variations on this album. A lot of different genres too. From circus type music to ambient via pop, jazz and symphonic prog.
This is indeed a progressive rock album though. But in the eclectic prog genre as this fifty minutes long album is a big, big bite to swallow. In particular if you want to knot down your views on it as a review.
The quality of the music is a bit iffy. Nikitas has off course tried to make a masterpiece. He has not pulled it off, though.
Some music here is very good. Other parts of this album is decent enough. The end result is like the Alps with a lot of valleys and mountains.
The end result is a good album and one challenge fans of concept albums should check out. Those into challenges should also check out and support this artist. An artist who deserves a lot of support and praise.
3 points