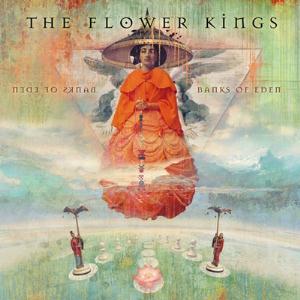 The eleventh album from this Swedish band.
The Flower Kings does not really need any introduction. It is one of the alltime best post-1978 prog bands. It's founder Roine Stolt was also a member of Kaipa in the 1970s. Kaipa is the grandfathers of the Scandinavian symphonic prog rock scene and still very much active in the scene.
Felix Lehrmann had taken over the drumsticks on this album. That is the only change from the previous album. Roine Stolt, Hasse Froberg, Tomas Bodin and Jonas Reingold is the four other members of this band on this album.
The band has both gone a bit back to the basic here and developed their sound a bit. The band lives up to the band name on this album. The music is very flowery on this album. Flowery symphonic prog, the Swedish way. The sound is always a pleasure to listen to.
The album is not too long too. The single CD version, as reviewed here, is fifty-three minutes long. Add another twenty minutes with bonus material on the more exlusive double CD version.
The music is good throughout. There is no really big signature tracks here. Which is slightly a let down and I do not rate this album among their best albums.
Nevertheless, the band has delivered the goods again and as a fan, I am satisfied. It is impossible not to become a fan of this band if you are into symphonic prog. Which I am. Albums like this floats my boat. But it does not move it forward.
3 points