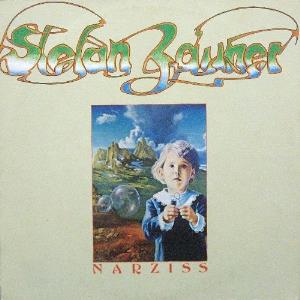 The debut album from this German artist.
Stefan Zauner was a keyboard player who later became a member of Amon Duul II. He played keyboards on some of their final albums.
Stefan Zauner got help from the drummer Renard Hatzke on this album. Besides of drums, Stefan does everything here. That includes vocals. Vocals is not his strongest side, but the vocals here are pretty decent anyway.
It should not come as a surprise that the music is very much dominated by synths, clavinet, mellotrons and keyboards. But bass and guitars are also represented here.
It is fair to assume that Stefan has listened a lot to his Genesis albums. Much more than his Yes albums. There are still large Yes influences on this album. But mostly Genesis influences.
The music is pretty pop music orientated and not that technical and intricate. This album still have an oddity in the shape of a rock'n'roll song and an instrumental piece which feels out of tune with the rest of the album.
There is a couple of positives on this forty-two minutes long album. But most of this album is rather dull and uninteresting. This is a decent album and nothing more than that.
2 points