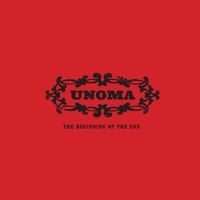 The second and so far final album from this Spanish band.
ProgArchives has this band listed as a jazz/fusion band. That because of their debut album which indeed was a jazz/fusion album. I am afraid this is not the case when it comes to this album, though. That is not ProgArchives fault, though.
The owner of the band, Fidel Vazquez, probably found out that the female fronted prog/goth scene was a far more attractive proposition than the jazz/fusion scene. Which indeed it is. So he got four more musicians and Unoma was reborn.
The lineup is guitars, keyboards, loops, programming, drums, bass and female vocals.
Aurora Ferrer's vocals is very good, btw. The music is a mix of prog, goth and pop music. Take the more pomp pop part of the female fronted English scene and you get this album and band.
The result is pretty generic pomp pop/prog with guitars and keyboards backing up the very good vocals. The similar type of vocals I have previously heard on the top of far better music than Unoma has come up with here.
This is by all means a decent album. But this is by no means a good album. The music is simply not good enough for that on this fifty minutes long album.
2 points