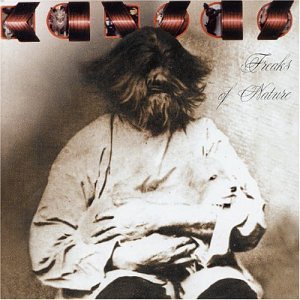 The thirteenth album from these US legends.
The last I album I reviewed from them, Power, was a turkey. It was also dull AOR without the classic Kansas sound. So I was pretty happy to hear the violin again.
The band was again a six piece here with violins, keyboards, bass, drums, guitars and vocals.
The same as on their best albums in other words. But they have lost some of their best musicians too. Their replacements is not worthy the Kansas name.
The violins pleases me. That said, the music is still this radio-friendly and uncomplicated music from the 1980s and the 1990s. Much more the 1990s, I hasten to add.
The sound from the 1970s is not back though and the band is sounding rather ordinary. Ordinary as a mix of hard rock and AOR. Or as in classic rock. Yes, classic rock, it is.
The album sounds very american and this is indeed a very typical US album. Big, brash and brave. Brave without much substance to back it up with.
The songs here are pretty dire and not even the violins can save this album. This is not an album I want to remember. Hence my verdict below...
1.5 points