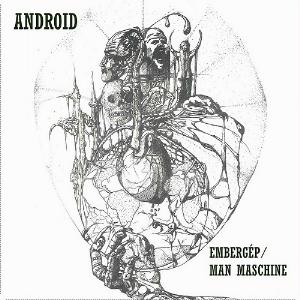 The third album from this Hungarian band.
I had never heard about this band before their album bumped into my inbox and I decided to lend it my ears and write a review. This is my only exposure to their music.
Android is a five piece band with a lineup of guitars, bass, drums, keyboards and vocals. Magyar vocals as in their mothetongue.
The band is listed as a neo-prog band in the allmighty ProgArchives. Which is probably true for the their first two albums. It is not hitting bullseye when it comes to this album, though. Although this label is not too far of the mark when it comes to this one hour long album.
Take a lot of pub-rock, some neo-prog, some punk, some folk-rock and normal standard rock. That is where you get this album.
The Magyar vocals are adding a lot of local flavour and there is most certain other local flavours here too. This makes for a bit of an odd album. An album where the keyboards, vocals and guitars are sharing the duties. Add some piano too and you get the flavour and sound.
Unfortunate for me and the band, there is really no good music here. This album is a bit too dull and too grey for me. There is not much I am enjoying here. But check out this album if you want something a bit more than the normal fare.
2 points