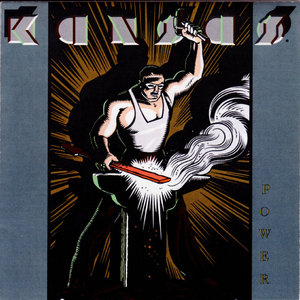 The tenth album from this US band.
The band was reduced to a five piece band here with a lineup of guitars, bass, drums, keyboards and vocals. That and a symphony orchestra.
Both Steve Walsh and Steve Morse was still here. But the violins was gone.
Kansas was very innovative and great in the 1970s. But the 1980s took all creativity away from most bands and the $$$ signs was etched in the eyes of most bands. This was indeed their paydays.
So out went the prog rock and in comes a mix of pop and AOR. Cheesy pop aka the title track and a couple of ballads. The rest of the album was AOR. It was not good AOR.
To cut this very short as it is both a pain to listen to this album and to write about this turkey. It is indeed a turkey which include all the ills and mistakes from the 1980s. That includes football terrace chants and choirs and cheesy lyrics.
In short; this is a horrible album and I hate every second of these forty minutes.
1 point