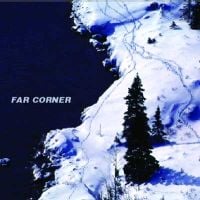 The debut album from this US band who has so far released two albums.
The band is a quartet with a lineup of cello, piano, bass, drums, Hammond organs and synths.
This is by no means the usual lineup from a band. And yes, we are now in avant-garde territory. Or RIO territory. The music is of the chamber rock variety.
This album is seventy minutes long and it includes some zeuhl and jazz influences in addition to the obvious chamber rock setup the band has got and which it develops here.
Piano and cello is pretty dominant here in addition to bass. The drums is also pretty evident here.
I chamber rock and avant-garde music. But this album is not really my cup of tea. There is no real mood here and not many good ideas here. Most of these seventy minutes leads nowhere and leaves me wishing for some better structures here.
This is a decent enough album. But I find it a bit too frustrating and "what if" like. Check it out if you want.
2 points