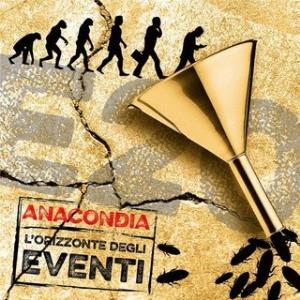 The second album from this Italian band.
The band debuted in 2006 with their Due Mondi album. An album who got fairly good critics in ProgArchives.
The band is now a six piece band with a lineup of sax, guitars, keyboards, bass, drums, flutes, piano and vocals. Italian male vocals, I am very glad to report.
The album starts with a very heavy song and I am expecting another prog metal album. Something I am not pleased about..... Well, I am thankfully wrong. The band is labeled as an RPI band in ProgArchives.
That normally means something like Le Orme, Banco or New Trolls. That is not what we get here. The RPI label is a bit elastic here. But it is still fitting as the album develops into a much more agreeable melodic prog album after some minutes.
Songs like Come Un Fiume In Piena and Un Foglio Bianco is very good at times. Cosy too with some references to the classic prog bands from Italy.
This album is clearly a hard rocking RPI album with some very evident power metal influences. The vocals is very good and the band does a very good job too.
The end result is an album bordering to being a very good album. The opening track is letting down the album a bit. So I am landing on a good rating. But check out this band and this album. It may become your favourite RPI album of the year......
3 points