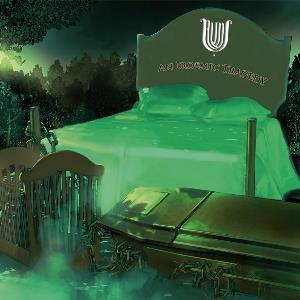 The second album from this Spanish one man band.
Alms is the creative output for mr. Aitor Lucena. He does all the instruments and male vocals here, I gather from ProgArchives. I guess someone else does the female vocals. Preferable a female.
His/Alms 2013 debut album Beyond was a Mike Oldfield inspired album. So I am surprised when the sound of his new album hits my ears. A bit difficult to process, this one.
He has changed Alms around and done a bit of a gothic/folk symphonic prog album. Sort of. Or this probably more a rock opera. It is indeed a rock opera.
There is a lot of violins and keyboards here in addition to the Spanish spoken words, male and female vocals. This gives this album a baroque feeling. Sort of. Add a gothic feeling too and we are there. Something the guitars contributes to a great deal.
This forty-two minutes long album is divided into three long songs. All of them very gothic and not so good. I am by no means a goth fan. The sound is not the best either here. It is a bit of a plastic fantastic sound which sort of reminds me about the 1990s sound.
I am not impressed by this album at all. It is not a good album by any means. It is decent enough and that is it. This is not for me, I am afraid.
2 points