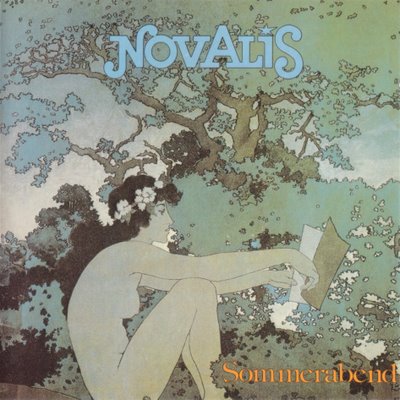 The third album from this German band.
The band lined up as a quartet on this album with a lineup of guitars, keyboards, bass, drums and German vocals.
Novalis was always a special band with their special mix of symphonic prog and krautrock. This is very much in evidence here. It is not only the German vocals who give away the nationality of the band. The music very much does that too.
Clocking in at thirty-eight minutes, this album is divided into three long songs. The first one is clocking in at ten minutes, is named Aufbruch and has a great theme with some very good guitars too. The best song of the album.
The second song Wunderschatze is also a good song with a very good theme. A theme not used to it's full potential.
The title track is much more a krautrock piece than the other two songs. It is also clocking in at eighteen minutes and does not really do that much.
The end result is a very good album in the best German symphonic prog/krautrock tradition. Fans of both genres will really like this album. I am a fan of both genres and find this a very good album and one to really enjoy. Something I do.
3.5 points