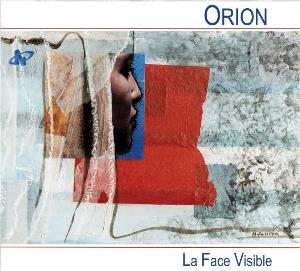 The third album from this French band.
Orion released their debut album in 1979, followed up that one with their second album in 2013 and have released this album. Not bad at all.
The band is a five piece band on this album with a lineup of keyboards, bass, drums, guitars and French vocals.
The music is French symphonic prog with a lot of references to the likes of Mona Lisa and Atoll. Their music is not as theatrical as Ange though.
But their music is still pretty symphonic despite of the pretty short songs and pieces on this forty-five minutes long album. This is not an all out symphonic prog album, in other words.
This album offers up some instrumental pieces in the beginning before the songs comes in. Then we get some instrumentals again before the album closes with some songs. That is the rhythm of this album.
There is a lot of guitars on this album. Good guitar riffs and leads. The vocals is also very good. Despite of that, I am not overly won over by this album. The melodies and songs are a bit samey and a bit dull. There is no big variations and not much surprises here. This album speaks more to the heart than to my head. Nevertheless, this is a good album from a band who deserves a lot more attention.
3 points